THE WEBERISCHEN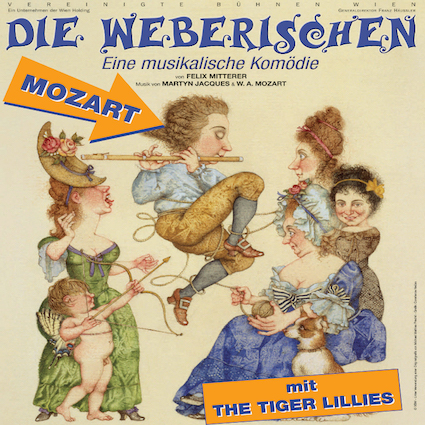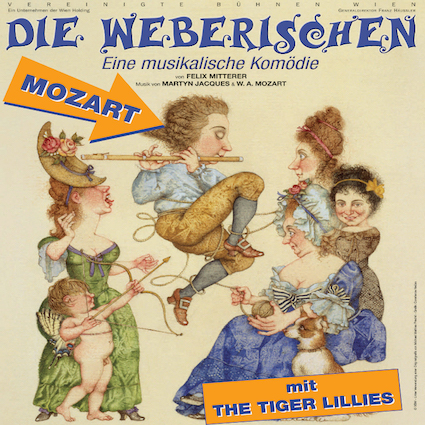 ABOUT
The story is that of the WEBERISCHEN – the Weber women, Mozart´s wife Constanze Weber, her mother, and her three sisters. Five strong women meet musically with the Tiger Lillies and the orchestra of the VEREINIGTE BÜHNEN WIEN.
Released in 2006
TRACKLIST
Fame
Life's a bitch
Mozart's in Mannheim
Love for sale
Abort the child
Just another loser
Father's Song
Never marry a man
Screw You
Lending Song
The merry birdcatcher
Death Song
Murdered Mozart
Nothin'
CREDITS
Martyn Jacques - Accordion, Piano, Ukulele, Guitar, Vocals
Adrian Huge - Drums, vocals
Adrian Stout - Bass, Singing saw, vocals
Orchestra of the VEREINIGTE BÜHNEN WIEN. Conducted, arranged and orchestrated by Christian Kolonovits
Produced by Christian Kolonovits and the Tiger Lillies
Recorded and mixed by Kurt Richer at Homebase recording studio, Vienna.
All songs by M Jacques